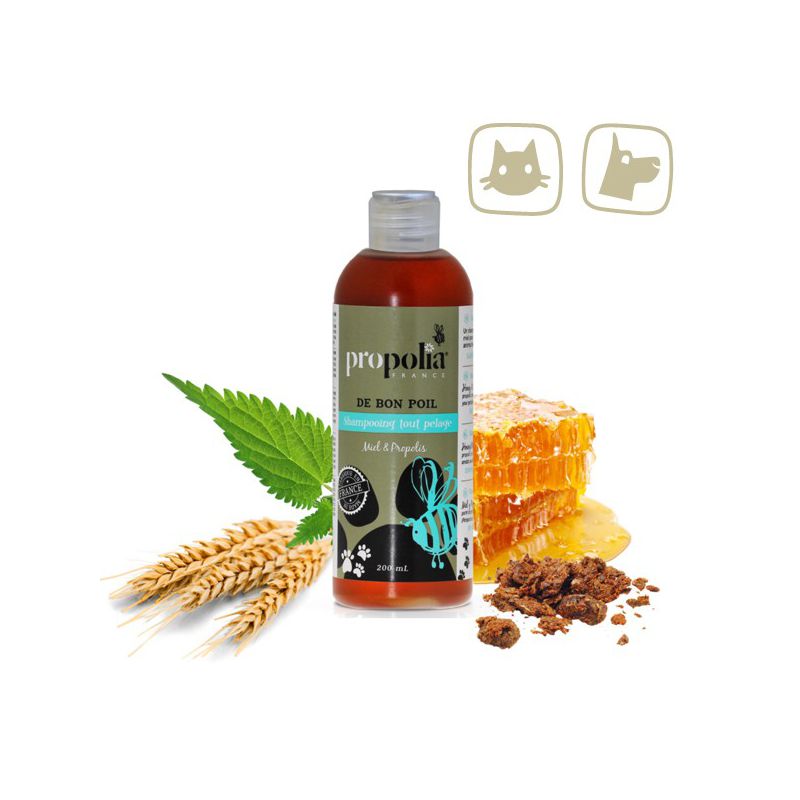 A mild shampoo with adapted PH containing propolis and honey, whose cleaning base consists of 100% natural ingredients.
Because your pet deserves the best for its coat.
200 mL bottle
99% natural ingredients
Instructions for use:
Apply the shampoo to the wet coat then massage to create a lather.
Rinse carefully with clean water.