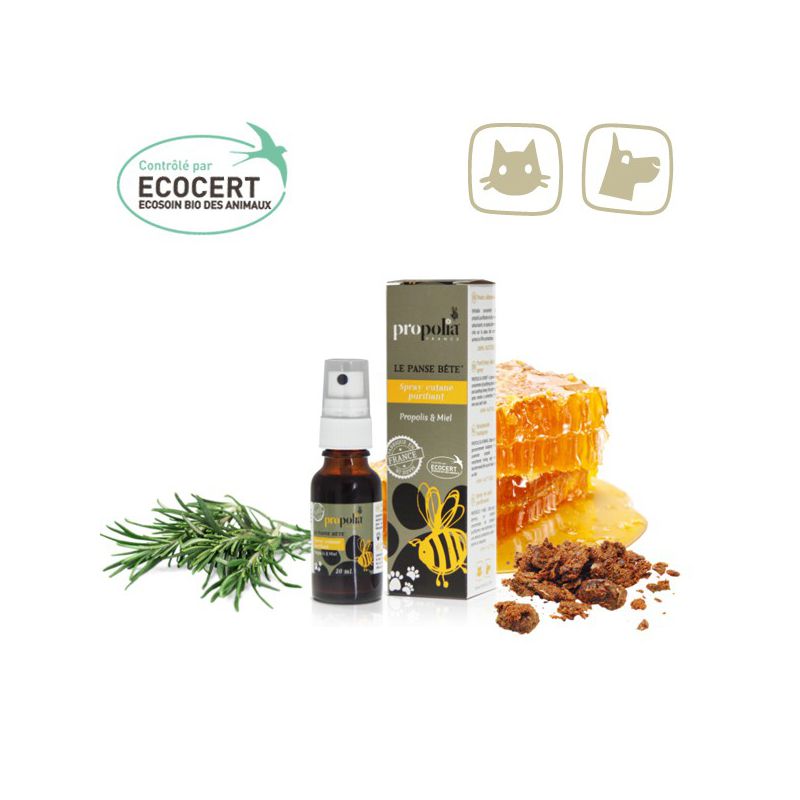 Has your animal got a skin injury?
Use the protective and purifying Propolia®s skin spray.
This product highly concentrated in propolis with purifying action and honey with soothing properties, forms a 100 natural protective film on the skin.
20 ml glass spray bottle
100% natural ingredients 16% ingredients from organic farming
Instructions for use:
Clean the affected area first. Spray then let dry or combine with Poudre dEscambête skin care powder for an optimal protective layer.
Repeat the operation as often as necessary.