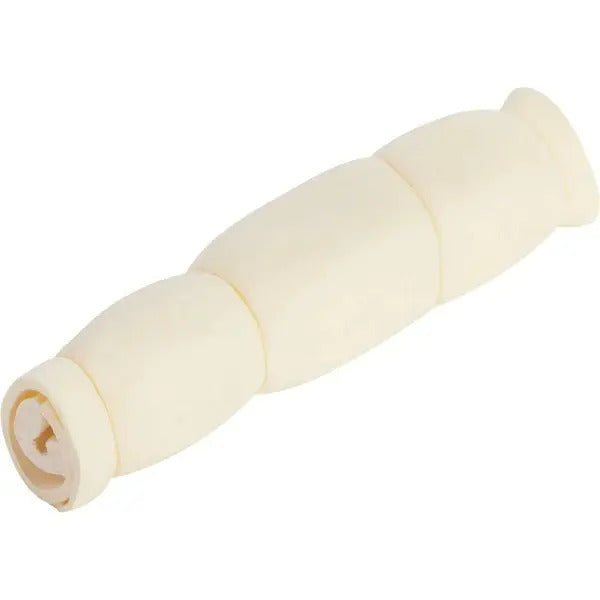 100% beef cheek rolled 30CM
Please note that this is not leather! Made from rolled beef cheek, this treat maintains its natural pristine white color through an all-natural cleaning process, using simply water and a magical blend of walnut shells.
What makes this treat even more exceptional is that it only contains one ingredient, beef cheek. A real gem for our four-legged friends, as it is both high in protein and low in fat, providing a healthy and delicious chew option.
Whether your pooch is an occasional chewer or a chewing fanatic, rolled beef cheek is perfect for long sessions of fun. It is designed to satisfy the most ardent chewers, while being a nutritious option that fits perfectly into a healthy lifestyle for your dog.
So, if youre looking for a delicious and natural way to please your faithful four-legged friend, beef cheek rolls are the answer.