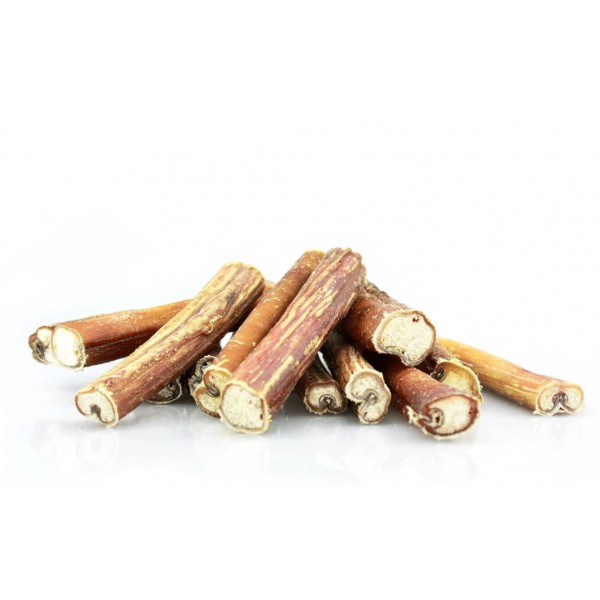 Our beef stick is a natural treat, rich in proteins, easy to digest.
Those sticks are ideal to help your dogs teeth hygiene, improving the gums health and the cleanliness of its teeth.
Entirely natural, our beef sticks do not contain colouring, preservatives nor synthetic additives!
Each stick is about 20 cm long.