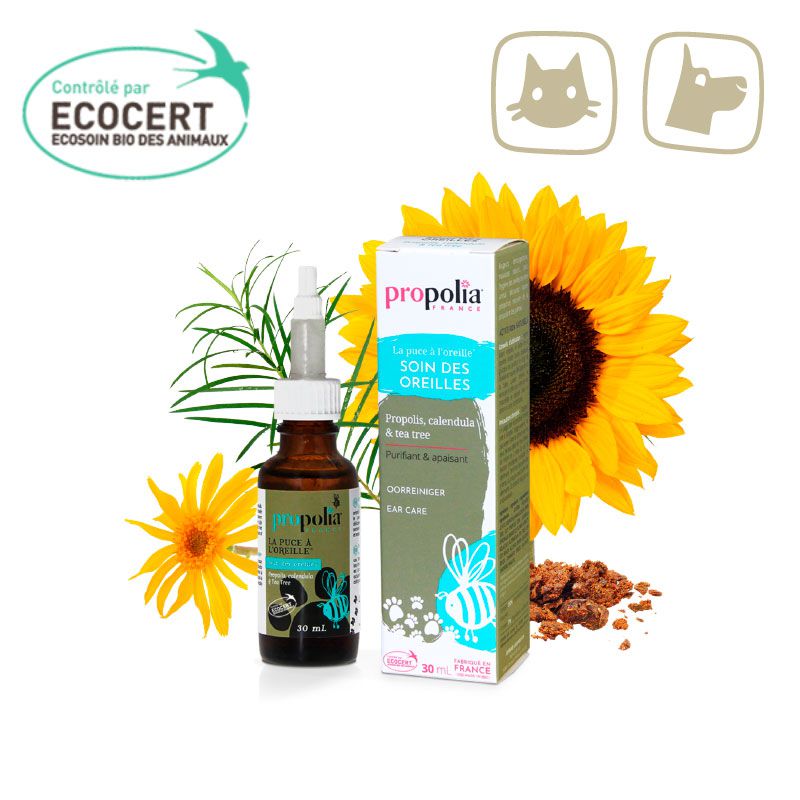 PROPOLIS, CALENDULA TEA TREE.
Irritation, itching, unpleasant odours...discover how the natural protective effects of the propolis and plants can support your pets aural hygiene.
Instructions for use:
shake before use. Using the dropper, drip the product along the ear and gently rub the base of the ear. Let your pet shake its head to clear out any dirt or debris and wipe with a cotton cloth or pad.
Can be used on cats and dogs.
100% natural ingredients
31% ingredients certified organic.