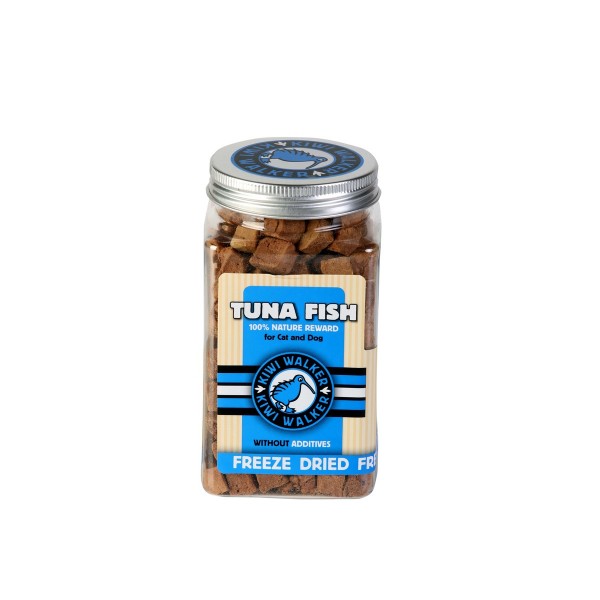 Albacore Tuna, human grade, fished in deep sea, and available in a treat for your dog or cat?
You - or our furry friends - were dreaming about it? We made it! These treats are rich in proteins, omega-3, fatty acids and omega-6.
And because our treats are freeze-dried, all the best of the tuna is kept in! Simply to make your pet happy!
Can be used for training rewards.
Grain Free
Lactose Free
Gluten Free