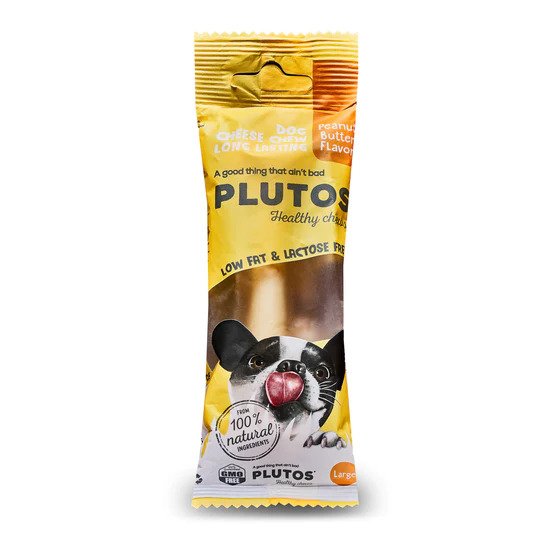 PLUTOS - CHEWING CHEESE BONE
PEANUT BUTTER FLAVOUR
Specially developped to improve your dogs health and well-being.
Extremely tasty, highly digestible, low in fat, lactose and gluten free, these bones are the best alternative to nylon or skin bones.
Not only thet are made out of 100 natural ingredients and high quality protein - casein - which have antibacterial effects and contribute to oral health.
Casein chews are an excellent, rich and healthy source of protein 50, calcium and minerals for your dog.
They are low in fat 0.2 and carbohydrates, lactose-free and totally digestible.
Plutos Cheesy Bones are a tasty and satisfying chew that dogs love.
Once theyve finished, theyll just want to sleep!
S - Dogs below 10kg
M - Dogs between 10 and 20 kg
L - Dogs above 20 kg
XL - Dogs above 30 kg