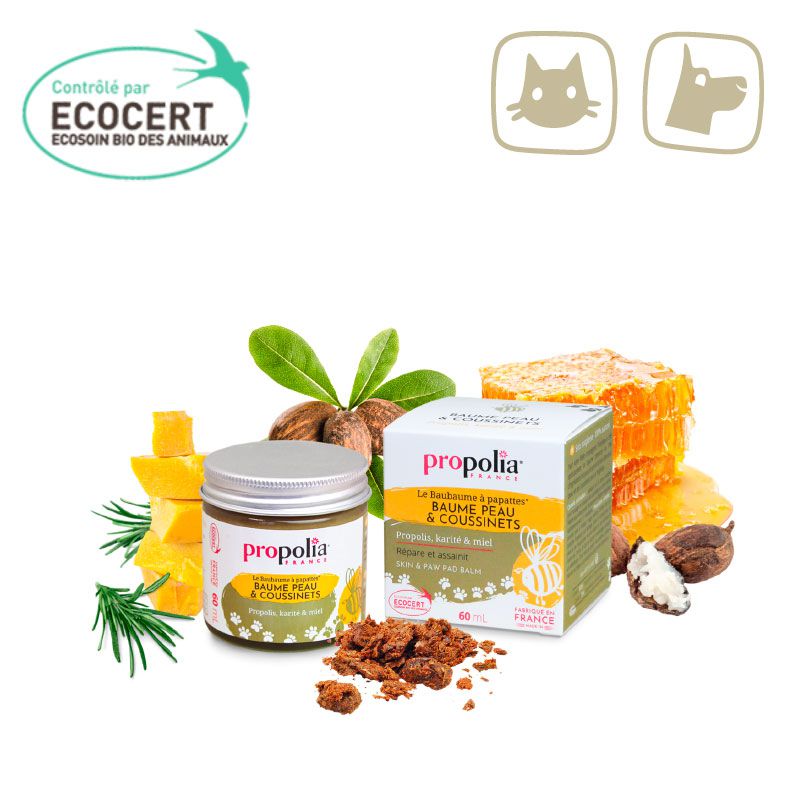 For your faithful companion, Propolia® specially created this 100% natural balm for caring and repairing skin or paw-pads.
Their well-being is preserved thanks to the action of propolis and shea!
60 mL glass bottle with pipette
100% natural ingredients
75% ingredients from organic farming
Instructions for use:
Apply on the area to be treated to soothe and soften pads and dry areas.
Massage then leave it.
Do not rinse.
Repeat the application daily if necessary.