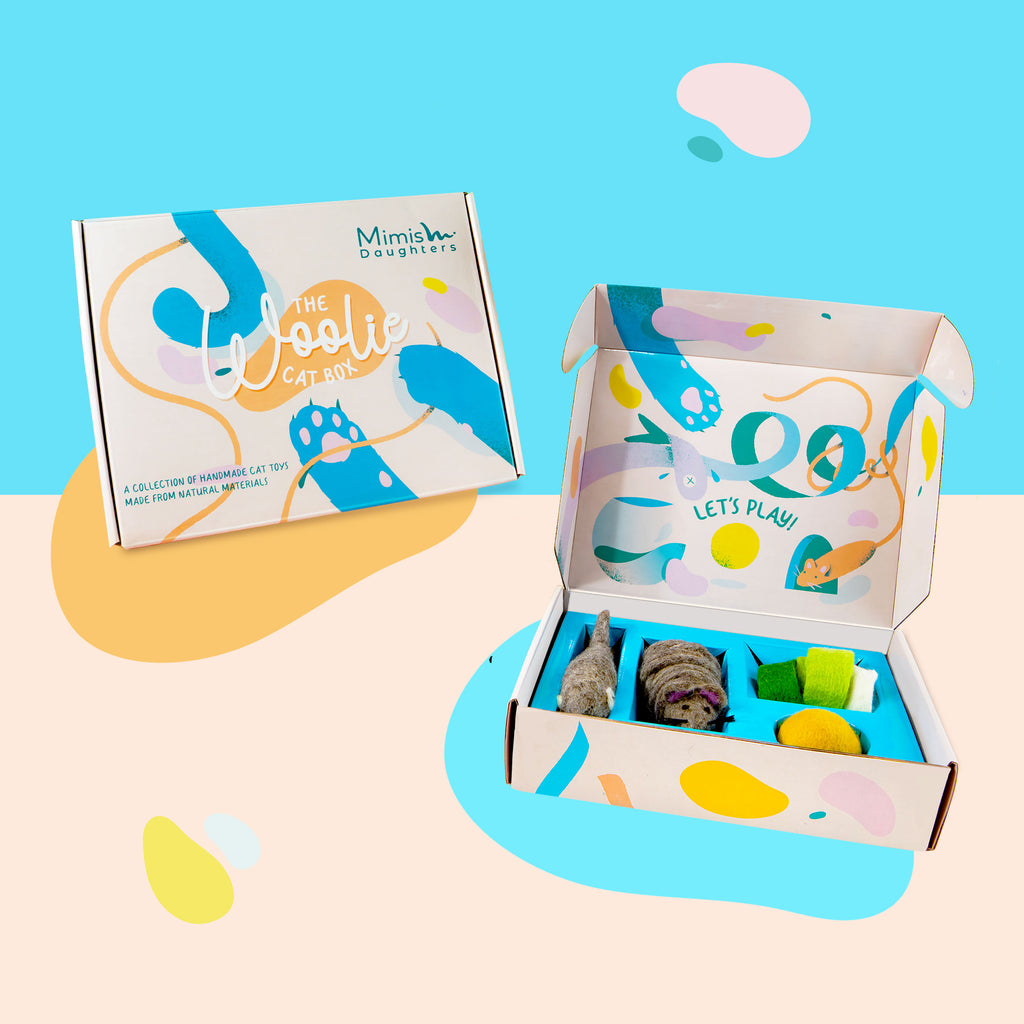 The Woolie Cat Toy Box
Watch your cat hunt, leap and claw with this collection of unique handmade toys from Mimis Daughters. The paw-fect gift for your feline friend.
Whats inside the box?
x1 Monte Mouse
x1 Felt Toy Ball
x1 Spinny Spiral
x1 Felix the Fish 15cm
[lbk Handmade from solid felt wool.
At Mimis Daughters, we pride ourselves in providing top tier pet accessories. Our products are entirely eco-friendly and handmade.